Aviate Extreme air sports party & activity features
Bring out your inner ninja with some of these special features. Aviate is more than a trampoline park, it has many other things to do on the trampoline than just jump! Plus, everything is included with the price of your flight. Which one will you try first?
Air Dunk
Ever know the feeling of what it is like to be King James soaring above the rim? Now you can, when you dunk on our two Air Dunk Basketball Goals!
Super Tramp
Take your flip style up a notch and even walk on walls on the Super Tramp.
Ninja Course
Get in touch with your inner Ninja on Wichita's largest Extreme Air Sports Ninja Obstacle Course!
Extreme Dodgeball
Practice the four pillars of dodgeball… Dodge, Dip, Duck and…. Dodge!
Foam Pits
Launch yourself in our massive foam pits or flip on into a comfortable landing.
Inflatable Sport Court
Ever played 5 v 5 basketball on an inflatable? Now you can, when you play on our NEW Inflatable Sport Court.
Slick Slide
Come enjoy our new Slick Slide. With a crazy drop OUT OF THIS WORLD!
Junior Play
We have the best kid play area in town! We built this arena just for our kiddos 6 and under. Come check out the Aviate Junior Play.
The Wichita Sports Forum Features Courts, Turf, Batting Cages, and Sand!
For those of you serious about your sports or just wanting to have some fun with friends, we have the area for you!
Courts
Our hardwood courts include 6 full-size basketball courts or 10 volleyball courts, with over 42,000 square feet of open event space.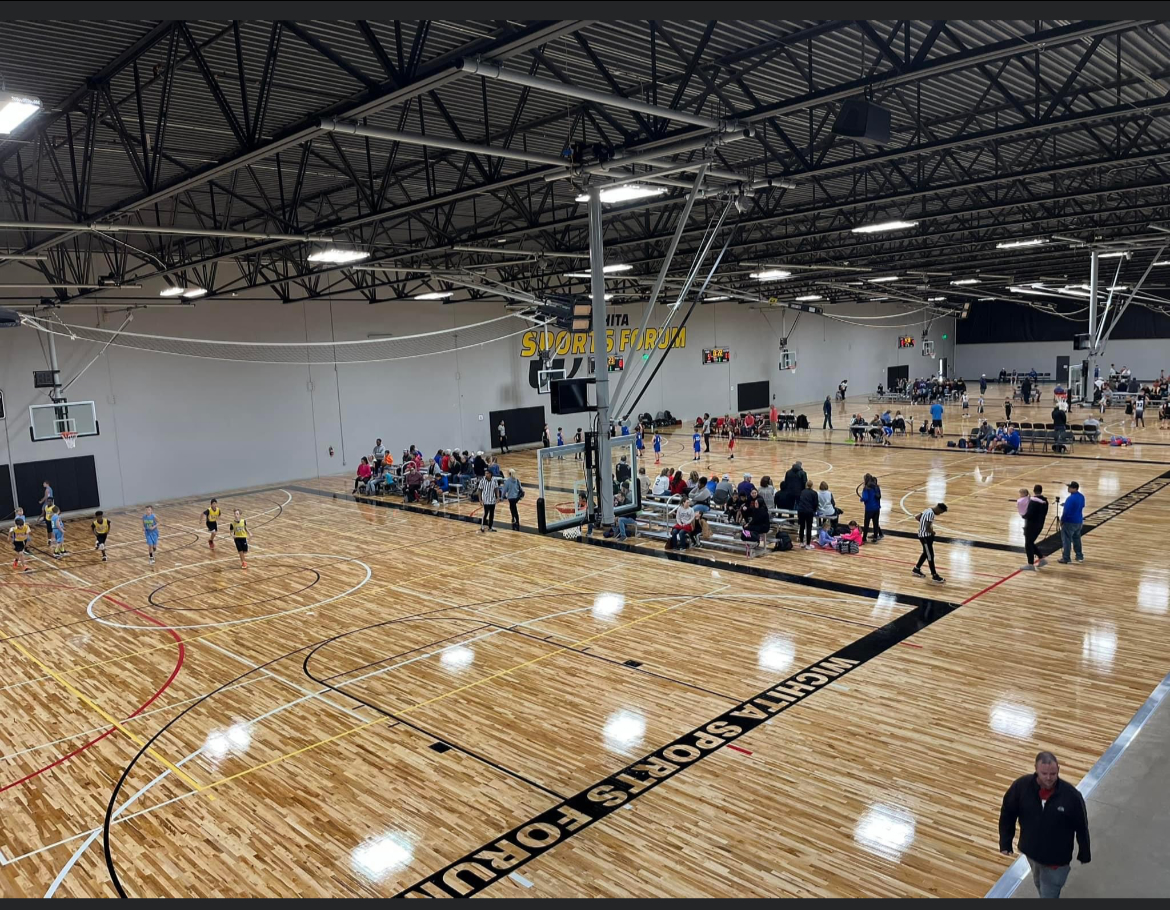 Turf
Play baseball, soccer, football, bubble soccer, kickball, and more on our 21,600 square feet of artificial indoor turf.
Outdoor Sand
Join us for a game of sand volleyball, spike ball, ultimate frisbee, or even sand soccer on one of our three outdoor sand volleyball courts.
Batting Cages
Practice your swing in one of our six self-pitch or tee batting cages, with portable mounds available to step up your practice.
Strength & Fitness
Bring your personal training clients and utilize our free weights, benches, and power racks. Email info@wichitasportsforum.com for more information!